HOSHI E99 Pro K3 RC Drone 4K Dual HD Wide Angle Camera Altitude Hold 3D Spin WIFI Camera Real-Time Video Foldable Dron
Description:

1. The resolution of the drone is 1080P/4K/4K dual cameras, which can take high-definition pictures and videos. 4K dual cameras can be switched freely, and can capture the most realistic colors in nature
2. The product itself is made of ABS plastic. Enhanced drop resistance
3. The drone has a 50x focus function, which can capture the key scenery you need to shoot. Make the captured photos clearer
4. Smart hovering at a fixed height: The drone can only hover at a fixed height in the air. And keep the air suspension stable and increase the stability of taking pictures.
5. Real-time transmission: UAV is equipped with wifi signal, which has stronger anti-interference, and the picture of long-distance transmission is clear and smooth.
6. When the drone is flying in the air, you can freely switch the speed to maintain the stability of the drone
7. Ballistic flight: Turn on the phone to control the drone. And draw the trajectory. The drone will fly according to the prescribed trajectory, and can take pictures and videos
8. You can make and share MV videos online: After clicking the MV button on the operation page, you can directly enter the MV interface, and you can also add background music, special effects and cropping to the captured video.
9. Gesture taking pictures: The drone will judge whether to take pictures and videos based on your hand gestures
10. One-key take-off/landing/return function: convenient for users at all levels.
feature
2.4GHz anti-jamming technology.
4 channels for ascending, descending, forward, backward, flying left, flying right and 360°rolling.
Six-axis gyroscope, the flight is more stable and the control is more convenient.
LED lights make the flight more spectacular, especially in the dark. Functions: up/down, forward/backward, left/right turn, side flight, LED lights, headless mode, one-key automatic return, altitude hold mode, WiFi FPV (Dual camera with function: add music, zoom function, dual camera switch, beauty filter function)
Specifications:
Product performance:
1. Air pressure setting. Steady hover
2. Large capacity battery: smart modular battery
3. USB high-quality interface
4. The remote control distance is 200 meters
5. Equipped with 2.4G wifi, strong anti-interference ability, long-distance transmission, clear and smooth picture
6. Size:
Folded size: 12.5 * 8 * 5cm
Extended size: 19 * 16 * 5cm
7. Flight time: 20 minutes
8. Flying distance: 200 meters
9. The propagation speed of the remote control: the frequency of the remote control is 2.4GHZ
10. Charging time: 60 minutes
11. Battery capacity: 3.7V 1800mAH lithium battery
12. Product weight (excluding packaging weight): 357g
Notes:4K: Front camera 2560*1440, bottom camera 2560*1440
Package Included:
3.7V 1800mAh battery*1
UAV manual *1
Camera manual *1
Protective circle*4
Screwdriver*1
USB charging cable*1
Spare propeller*2
Drone*1
Remote control*1
HOSHI E99 PRO 4K FOLDABLE DRONE DUAL CAMERA
SPECS
HOSHI E99 PRO 4K FOLDABLE DRONE DUAL CAMERA
IN THE BOX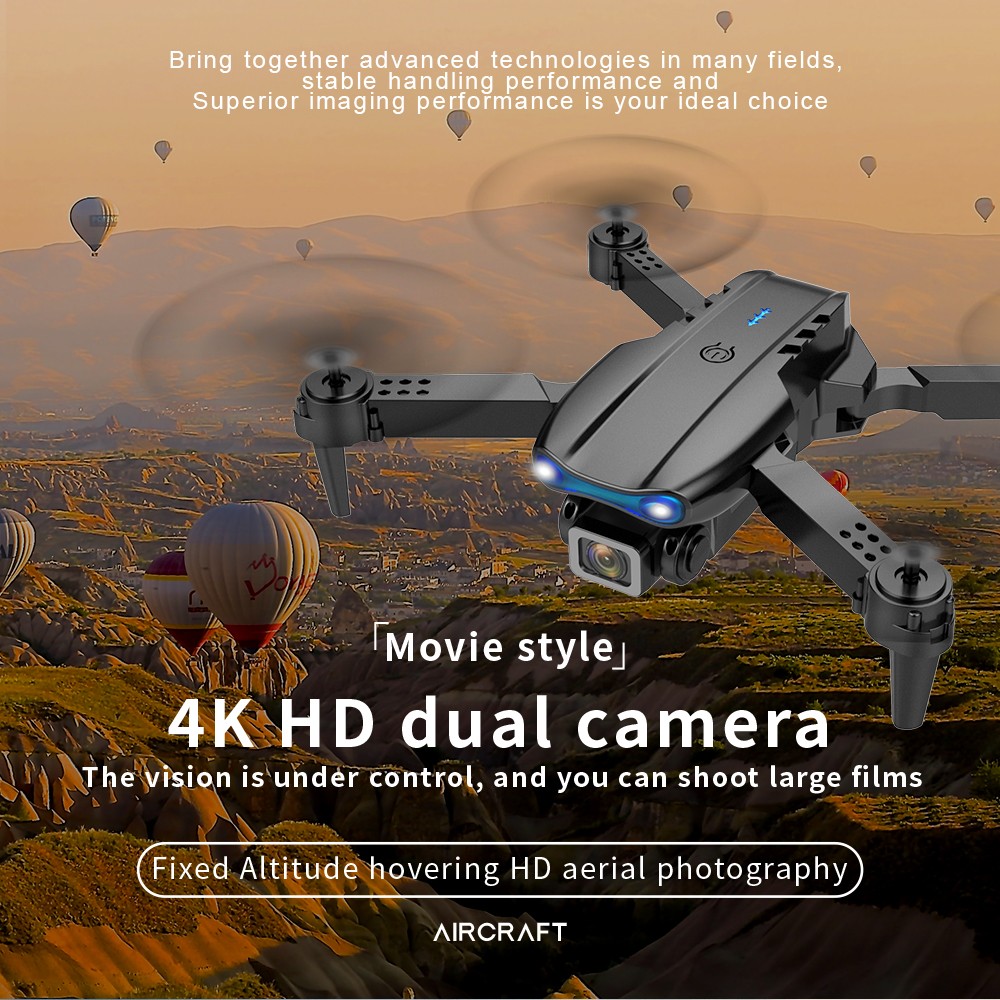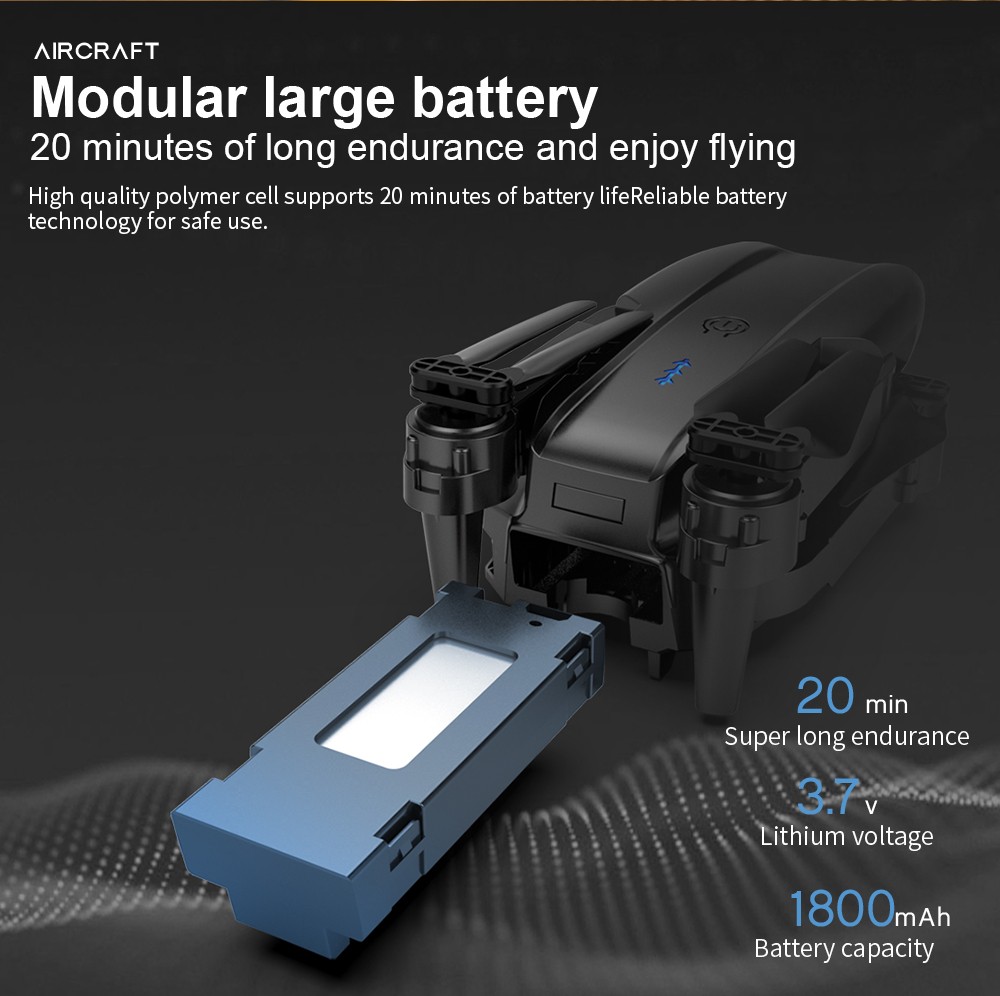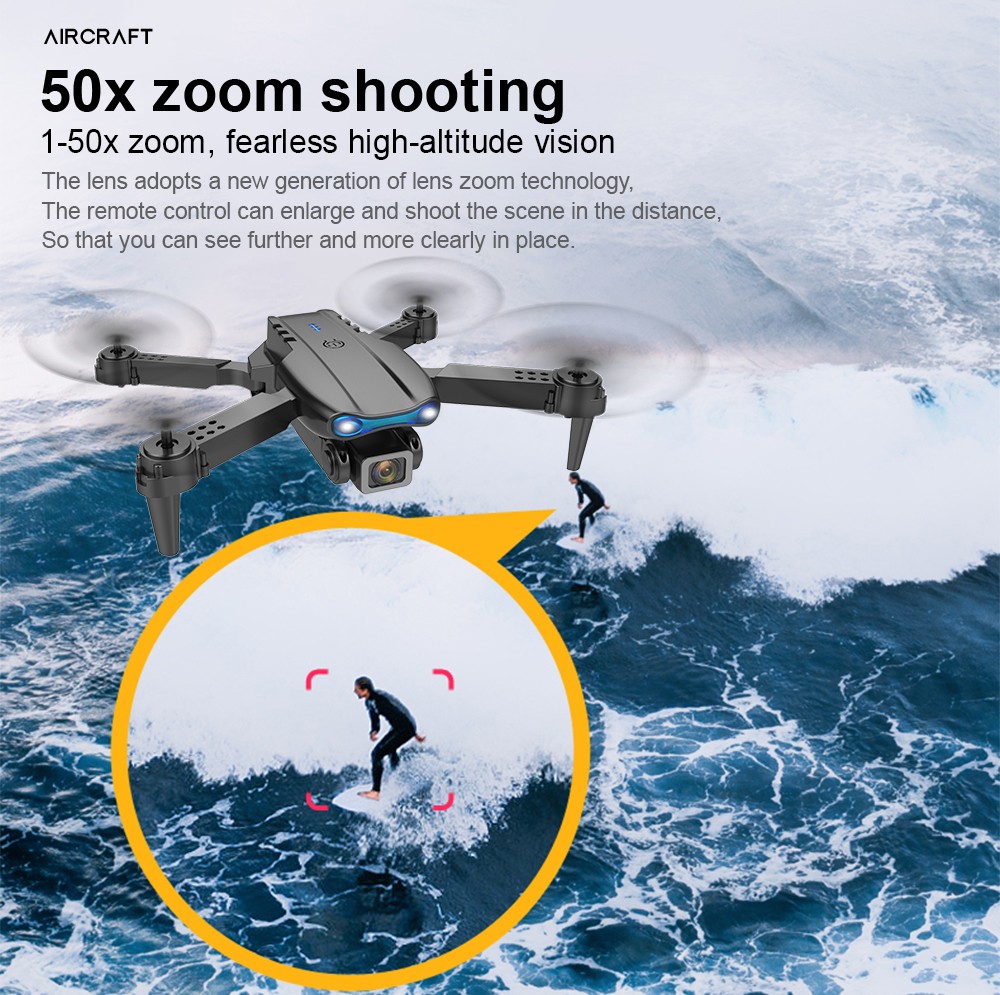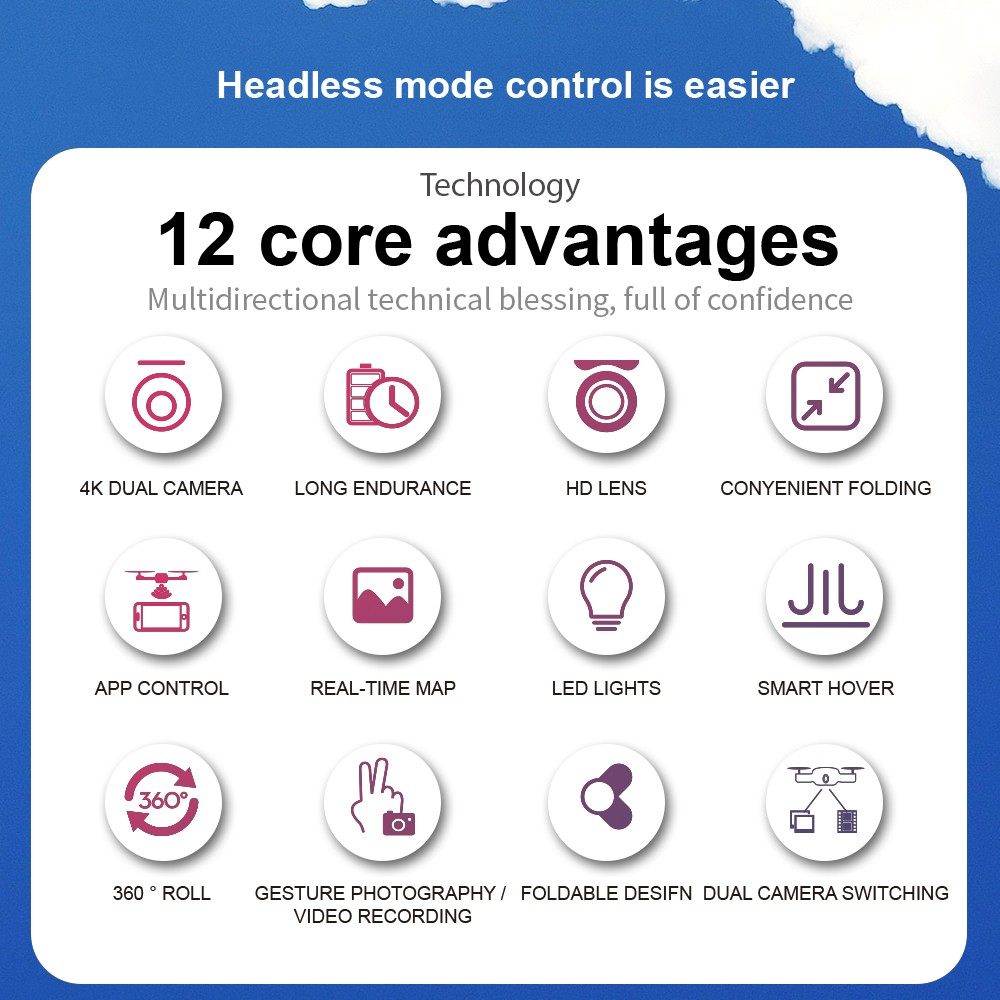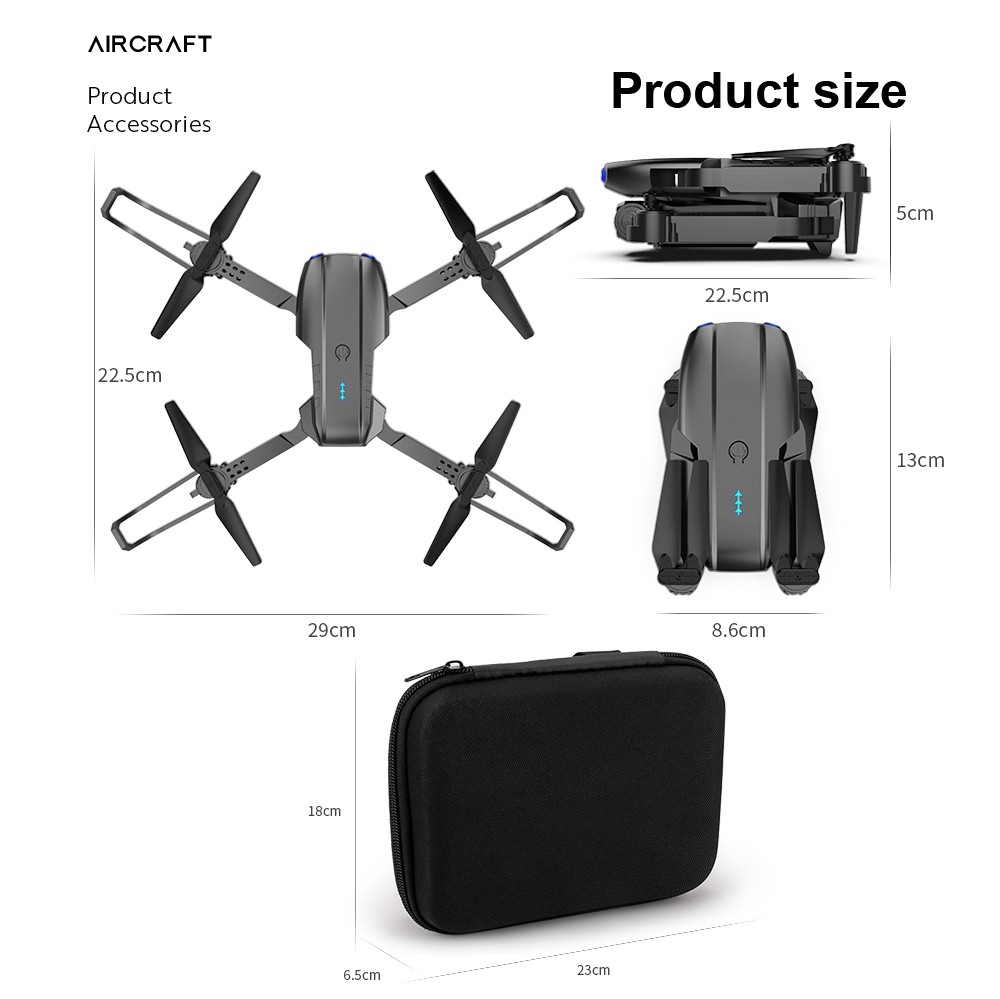 HOSHI E99 PRO 4K FOLDABLE DRONE DUAL CAMERA
DOWNLOAD
HOSHI E99 PRO 4K FOLDABLE DRONE DUAL CAMERA
FAQ